The questions are:
1. What are you currently reading?
2. What did you recently finish reading?
3. What do you think you'll read next?
Currently Reading –
We started reading 'Heart of Mist' by Helen Scheuerer today! We have been reading this novel really quickly as we are just finding it really interesting.
This novel follows a girl named Bleak who lives in a world where magic is forbidden. As she explores her options to find a cure for her power, all she wants is to find a way to be normal and just like everyone else. As the story continues, Bleak finds herself right at the center of a battle between a society of warriors called the Valia Kindred and a King whom is the ruler of where Bleak was raised.
Recently Finished –  
We recently finished reading 'Daughter of The Burning City' by Amanda Foody. This novel had such a unique concept however, we did struggle to really get into the novel due to some things being under developed.
This novel followed a sixteen-year-old girl named Sorina who is an illusion-worker! She can create illusions that others can see, feel and touch with each of their own personalities. She didn't believe they were real as yes, they are only illusions until one of them is murdered. Our  thoughts about this novel will be posted very soon 🙂
We also recently finished ''Landscape with Invisible Hand' by M.T. Anderson. This novel follows an aspiring artist Adam with how he deals with a alien invasion. This novel was actually quite short so we will hopefully share a post of our review soon. 

Reading Next –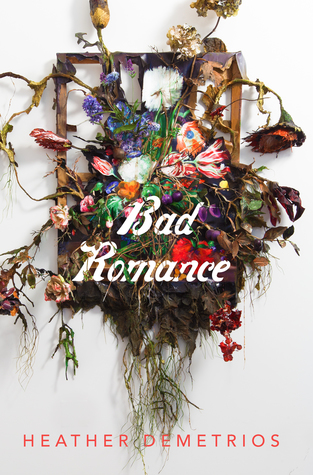 We are thinking of picking up 'Bad Romance' by Heather Demetrios next. We have been wanting to read this for a little while so we are glad to be able to finally start reading it!
~ Georgia & Morgan.