This meme is hosted by Sam over at Taking on a World of Words. All you have to do is answer the following three questions in a post and then put a link to that post in the comments over at Taking on a World of Words.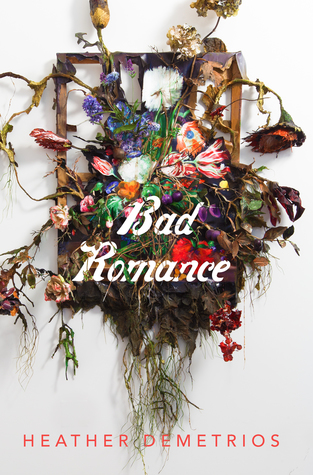 The questions are:
1. What are you currently reading?
2. What did you recently finish reading?
3. What do you think you'll read next?
Currently Reading –
We started reading 'Bad Romance' by Heather Demetrios a couple of weeks ago however, we have just been so stressed about school/university assessments that we haven't done as much reading as we would have liked. We are hoping to get further into this book this week and hopefully finish it!
Recently Finished –  
We finally finished 'The Pearl Thief' today! We haven't had the chance to pick up any any other books between Bad Romance and The Pearl Thief so this week's WWW Wednesday post is going to be quite short.
We really didn't know what to expect with 'The Pearl Thief' however, we actually really enjoyed it. We will hopefully be reviewing this soon!
Reading Next –
We are planning on picking up 'Zenith' by Sasha Alsberg and Lindsay Cummings next. We received this arc a couple of days ago and we are just so excited to start reading it! It is definitely on our highly anticipated reads for 2018.
What are you reading this week? We would love for you to leave a comment below and let us know 😊.