This meme is hosted by Sam over at Taking on a World of Words. All you have to do is answer the following three questions in a post and then put a link to that post in the Comments over at Taking on a World of Words.
The questions are:

1. What are you currently reading?
2. What did you recently finish reading?
3. What do you think you'll read next?
Currently Reading –
We are actually participating in #tbrknockdown24 on the weekend for the chance to set aside some time to knock off a view books on our TBR. We aim to finish  'Song of the Current' by Sarah Tolcser! This novel follows Caroline Oresteia as she comes to terms with her father being arrested for smuggling. Her father is a wherryman so all she needs is the river gods to whisper her name or her fate to be sealed, even though she's only seventeen.
Recently Finished –  
We actually finished reading 'Illuminae' by Amie Kaufman and Jay Kristoff today. We really enjoyed this novel so we can't wait to pick up the second novel in the series. We hope to upload our review very soon! 
Reading Next –
Also for our Readathon this weekend, we are aiming  to read 'Landscape with Invisible Hand' by M.T. Anderson! We don't know much about this novel however, from what we have head its about an alien invasion.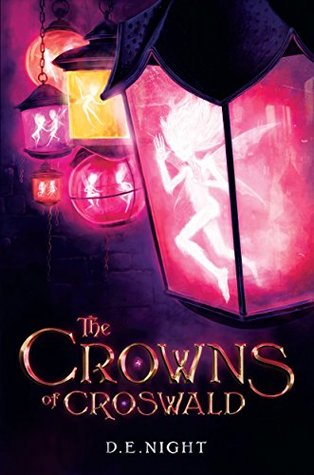 We also aim to start reading 'The Crowns of Croswald' by D.E.Night on the weekend for this Readathon also. We are officially on holidays from school/ university on Friday so we can't wait to take a break and spend some time reading!
Have a great reading week!
~ Georgia and Morgan.