This meme is hosted by Sam over at Taking on a World of Words. All you have to do is answer the following three questions in a post. Then, put a link to that post in the comments over at Taking on a World of Words.
The questions include:
1. What are you currently reading?
2. What did you recently finish reading?
3. What do you think you'll read next?
Currently Reading –
We started 'Recruits' by Thomas Locke last week! We are finding this novel to be actually really interesting so far! However, we have just had so many assignments to work on for school and university that we haven't had as much time as we would have liked to read it. So fingers crossed we can finish it this weekend❤️.
We have mentioned this novel for the past two weeks now so we won't describe what the novel is about. We will wait to share our thoughts on this novel for when we post our review 😊.
We also recently started reading 'When It's Real' by Erin Watt a couple of days ago!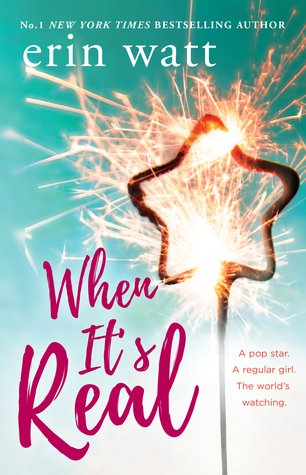 This novel follows a completely down-to-earth girl named Vaughn Bennett who basically gives up her college life to become a waitress to support her younger siblings after their parents' tragic death. What Vaughn doesn't know is that she is about to be offered a job that will have the power to ultimately change her life. The publicity team behind Oakley Ford, a famous teen pop star is willing to pay her $20,000 to pretend to be in love with him.
Recently Finished –
Due to a lot of school/university commitments lately, we only managed to finish one novel last week which was 'The Love Interest' by Cale Dietrich.
Unfortunately, we were a little let down by this novel. However, the whole idea and premise of the novel was just so original! We are posting our review of the novel today, so stay tuned!
Reading Next –
After visiting our local library a couple of days ago, we have chosen to read 'Stolen Songbird' by Danielle L.Jensen. So we are hoping to pick this up very soon!
We don't know a lot about this novel however, we have heard so many great reviews so hopefully we enjoy it!
What are you reading this week? Let us know in the comments! 😊
~ Georgia & Morgan