'The Love Interest' by Cale Dietrich
Publisher: Feiwel & Friends
Published: May 16th 2017.
Page Count: 377 Pages.
Genre: YA, Romance.
There is a secret organization that cultivates teenage spies. The agents are called Love Interests because getting close to people destined for great power means getting valuable secrets.
Caden is a Nice: the boy next door, sculpted to physical perfection. Dylan is a Bad: the brooding, dark-souled guy who is dangerously handsome. The girl they are competing for is important to the organization, and each boy will pursue her. Will she choose the Nice or the Bad?
Both Caden and Dylan are living in the outside world for the first time. They are well-trained and at the top of their games. They have to be—whoever the girl doesn't choose will die.
What the boys don't expect are feelings that are outside of their training. Feelings that could kill them both.
Review:
"A love Interest is who I am, and it's all I'll ever be. Questioning that, or letting other people know that I'm questioning it, will result in my death – Caden".
We were both just so excited to get into this novel as it was one of our most anticipated reads of the year. We did find that we enjoyed this novel however, at the same time we felt as though it didn't live up to our full expectations, if that makes any sense?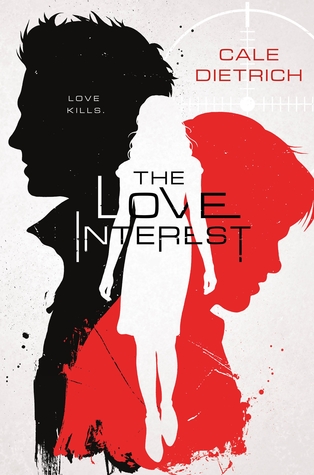 There was just so many plot holes and the writing was just really jumpy for us personally. As soon as the author started describing something, the writing would just jump to another situation.
Although, the overall premise and idea of this novel was honestly just so unique and really amazing! The author pushed the usual YA boundaries to fight to introduce us to an idea that's completely new, which it exciting and never before seen.
We also really enjoyed how the author strayed away from the normal 'boy next door' vs 'bad boy' expectations.
"A particularly important young woman has shown signs that she's ready to select a partner, so two of you have to be sent in right away. We're looking for a boy-next-door Nice and a mysterious, tortured-soul Bad".
The author really picked up on everyday 'flirtation' and what you ideally realize when you start to like someone including the old tucking your hair behind your ear trick. We have to say we also really enjoyed the plot twists throughout this novel!
In regard to characters, we have to say that this wasn't the authors strong point. We just found that the characters were really bland and their personalities just didn't reel us in or keep us excited. Leading on from this point, the plot did have some evident holes as the story line was a little jumpy, meaning this added to the poor character development.
However, having said all of this, we did truly enjoy this novel due to it's overall uniqueness and we will absolutely look into the authors future novels. Just because we didn't absolutely love this novel does not mean that you won't. So, we definitely recommend for you to check out this novel!
Book Rating: 3/5 Stars.
Have you read 'The Love Interest'? If so, what are your thoughts? Let us know in the comments! 😊.